Home

|

About Us

|


Product

|

Export

|

Contact Us

History of Kattha
The Kattha is not new for Indians. No doubt when we were used Kattha in our daily usage, simultaneously Egyptian were also using the "Kattha" with another name. It is as simple as "Jal" in Hindi comes "Water" in English.
The Kattha is vernacular word for cachatue. There are various names used in India, as we belong in languages. The magical history pronounce Kattha or Kath in all 14 languages.
The Kattha is one of the following few thing which was admired and praised by the Royal houses, Kings & Queens.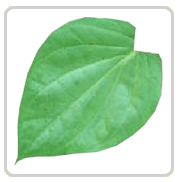 The Royal Things
Beatle leaf
Tea
Kesar (saffron)
Hukka
Mujara/Mehfil
Wrestling
Cheers
Shadi & Engagement Ceremony
To know the history of Kattha one can understand the journey of Kattha in India. It is again subject of debating, whether Kattha is Indian or outsider.

In the medieval period of history the Rishis & Munis working on the Ayurveda, were mentioned. The word Kattha used as blood purification.

The usage is given in the form of
1. Churna
2. Welcome drink
3. Daily Food
4. Festival Food